Equity Literacy Project Founders
Nichole B. Anderson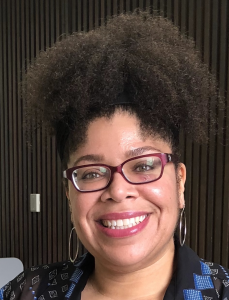 I have been an educator for over 20 years, and I currently teach at Rolling Meadows High School in Dist. 214.  I served in various roles from dean assistant, summer school principal, PLC leader, and activities sponsor.  I have always had a love for what education can do for individuals and I hope this project will be an extension of that love, by creating ways to help everyone understand each other's uniqueness. I want to have people think about how they connect to the world, to each other, and the historical framework that has been created over millennia that often shapes inequalities in society.  By creating this connection, thus opening consciousness, my goal is for all educators to have a heart of inclusion despite the personal bias they may carry.
Why this project?
I have been teaching in this region for over 16 years and I often hear the dual meanings behind words or conversations with my colleagues.  Conversations that involve statements like "she is from the city" or "you speak so well" have often caused me to cringe, but I know my first reaction will cause the "angry black woman" narrative to be written about me.  So I listen and structure my response to reflect my concern for the statement, yet allows for the perpetrator to not feel uneasy.
That is often my situation when working, but I have learned to navigate these circumstances over years of practice.  However, my students have not and that is why I want to be involved in this group. I want to create an environment that truly supports students that are marginalized in society.  Particularly when it comes to students of color, and parents, and extend it to our staff of color as well. What that means for me at this moment is:
Allowing students to see, hear, and learn about images of themselves that reflect the positivity and complexity of their heritage daily.  This is done through our classroom by persons of color and allies.
Having our parents feel as if they are wanted in our schools and will avoid a negative perception if they advocate for what they think is right.  They want to avoid that marker of being "angry or trouble,

" 

so they don't want to interact with a school that may not understand their culture.
Supporting the limited staff of color in our district.  I mean truly supporting them so they don't have to feel as if they always have to question or OVER prove their ability.  Are they qualified?
Cynthia Armendariz-Maxwell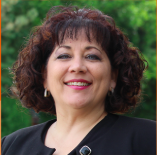 My name is Cynthia Armendariz-Maxwell. I am currently the Principal of Sunny Hill Elementary School in Carpentersville, Illinois. Sunny Hill is a K-5 school-wide Title I public school in the Barrington 220 Community Unit School District. Prior to this position, I have been both a general education and bilingual elementary education teacher, an Assistant Principal, the Title I Coordinator for the 6th largest public school district in IL, and an EL Director/Grants Manager. The Equity Literacy Project is important to me because education has been the path out of poverty for my entire family and I'd like to facilitate that success for others. I am here because I am an advocate for social justice. I am always looking for connections/support to improve my ability to positively support my students, their families, and our community, especially as my elementary students move on to middle school, high school, and beyond.
Why this project?
Our school-wide Title I 3rd-5th grade students are required to participate in state-mandated, timed, high stakes testing. It is extremely difficult for our students of poverty and/or students of color to achieve scores of proficiency, or to exceed the benchmarks of these assessments. Added to this struggle is that all of the other elementary schools in our district annually score significantly above local, state, and national norms; no other elementary school in our district is a school of poverty. Our students join the students from our other elementary schools in 6th grade; the gulf between these two groups' academic proficiency and social-emotional strength is staggering.
Nathan Aslinger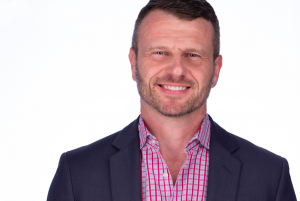 I am the Associate Principal at Rolling Meadows HS in District 214.  In the last few years, I  realized a crucial need for social justice in schools specifically in terms of equity.  As I continue my own journey of racial consciousness, I become more aware of my own privilege and also some of my biases.  In education, we must become more aware of those biases, so we create a safe and encouraging environment for ALL students, especially our students of color.
Why this project?
The Senior Medallion Award Ceremony is an all-school assembly at the end of the year when we celebrate our seniors that have excelled in front of the entire student body.  For years we have used the same criteria, but the system seems to be broken. When we compare our senior academic awards demographic data with our school data, below is what we find. Our school demographics are 53% white and 47% of students of color, so one would assume that our awards should mirror those percentages, but here is what we have:
Fine Arts Awards: 90% of the awards go to our white students with only 10% going to our students of color.
Our Committed to Service (community service award) is closest to mirroring our demographics at 67% white, with 33% of students of color.
Our senior department/athletic awards (most prestigious awards) are handed to 76% white students and 24% students of color;
Our highest honors (>4.2GPA) go to 82.5% white and 17.5% students of color.
So what is the message we are sending to the entire student body? This is a problem. How do we make this more equitable?
Michael Angelo Ayala

Currently, I am an AP Spanish teacher at John Hersey High School. I developed and implemented our current Spanish Native Speaker curriculum. My research on culturally relevant pedagogy and social justice issues is closely tied to Equity Literacy because students need to identify with the curriculum being taught. A culturally relevant and respectful environment has teachers who are highly aware of their own beliefs, attitudes, and biases, empower their students to use their own cultural characteristics, experiences, and perspectives for academic success, and engages and affirms students' identities, worldviews, and cultural and experiential reference points in the learning process. As educators, it is crucial that we understand our biases in order to increase awareness, and be more understanding and willing to allow our students to tell their stories, especially our students of color.
Rachel Bartlett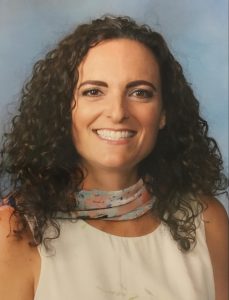 I have been an art teacher at Palatine High School in District 211 for 21 years and am passionate about encouraging students to develop an intrinsic love of investigation and curiosity. The Equity Literacy Project is important to me because it is imperative to best serve all of my students. Data clearly shows that all of our students are not meeting standards which clearly indicates that all students are not being reached; this is problematic on many levels. Education is for all students and I believe achieving an equitable approach that includes all students can occur with increased awareness and sensitivity to our students' diverse experiences, cultures, and social/emotional needs.
Why this project?
Palatine High School is a Title 1 school that has 38.7% white students and 61.3% students of color. Data shows our students of color are not meeting (testing) standards and are disproportionately written the majority of discipline referrals. The referrals are mostly due to excessive absences; why are our students of color not wanting to attend school?
The needs of all students are clearly not being addressed and we certainly have a responsibility to examine why our students are underserved. Staff can rethink their pedagogy in culturally relevant terms while providing more equitable teaching practices without experiencing "shame and blame." Our students are our responsibility and staff can work towards a better understanding of how to effectively engage all stakeholders in our students' education. Together we can create a paradigm shift that addresses a systemic change in the way we educate all students, ideally removing implicit bias and building trust between students and staff.
Andre Berchiolly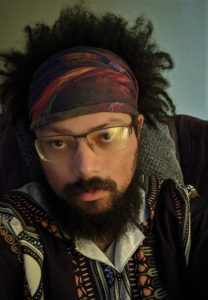 My name is Andre Berchiolly, and I am an adjunct in the English department of Harper College. I have taught rhetoric and composition for half a decade. I am also the co-editor and project coordinator of the Equity Literacy Project.
I have always enjoyed teaching and have always taken an interest in the best ways to reach the greatest number of students. I remember my first year of teaching and the issues that students faced with access. I also remember some of my students admitting that I was the first person of color that they had had as an instructor. I related with these students because I had also never had a person of color as an instructor.
Why this project?
I entered this project because I value equity and  I also value substantive equity education. When I entered my Ph.D. program and began to reflect on my education, I realized that I had never had a person of color as an instructor. I also began to take issue with some of the equity training programs that were put into place. It seemed as though very few of my colleagues and superiors discussed equity in a meaningful or productive way. This project helps to outline what we talk about when we talk about equity. My hope is that the content of this project will dissolve some of the barriers and stigmas of equity and equitable practices.
Simona Julia Bonica
I have been an educator for over twenty-nine years. I began my career as an Elementary teacher and taught for eleven years, then continued as a middle school and high school English teacher for over thirteen years. I have been teaching English Composition at Harper College for the past five years and recently started working as a co-editor and contributor to the Equity Literacy Project. I hold a Bachelor's in Psychology from the University of Illinois at Chicago, a Bachelor's in English Secondary Education from Northeastern Illinois University in Chicago, and an MA in English with a concentration in Literature from Northeastern Illinois University.
One of the benefits of my teaching career is that I have been able to work with all age groups and I got to not only share my passion for the subject, but learn about each student's need to be heard, understood, and directed.
Why this project?
After I immigrated to the United States at the age of thirteen, I experienced first-hand what it was like to feel marginalized and isolated in my new classroom environment. I found myself in a setting that was not inclusive or fostered equity. Fortunately, the narrative changed as I entered high school as my new teachers welcomed diversity and encouraged students to have a voice while they promoted a safe learning environment. This was juxtaposed to the social structure I grew up in, where the teacher always had the last word and equity was non-existent in the educational vocabulary. In my new setting, teachers not only encouraged every student to share their opinion, whether it was in a small group or larger setting but also provided a place of acceptance and equal opportunity. It was during this time that I discovered the desire to follow in the footsteps of my high school educators. I promised myself that as a teacher, I would strive to create inclusive learning environments for all of my students. Through all my years of teaching, I have come to the realization that there is still much work to be done in the field of education. There are barriers that still need to be removed and accommodations that must be made in order to bring all learners to a place of equity and provide them with a true sense of belonging.
Ana Contreras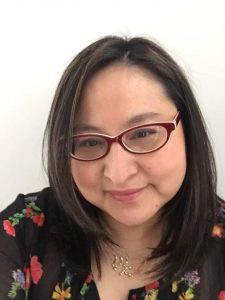 I've been a teacher of English Composition for the last five years. I've been teaching at Harper College for the last two years. Prior to joining the Harper community, I taught at DeVry University for four years. Teaching has been an evolutionary process for me. I began with a B.A. in English from the University of Dayton. I received my first M.A. in Journalism from Indiana University, Bloomington. I received my second M.A. in Literature from Butler University in Indianapolis.  I am working on a doctorate in Educational Technology from Central Michigan University.  Although it took time to find my way there, I found a home at the front of the classroom. I am passionate about teaching and coaching students to develop their own voices as writers. Moreover, I hope to use technological tools to create equitable and accessible courses.
Why this project?
I am a passionate educator dedicated to student success and creating spaces for diversity and equity. I enjoy working with students so that they can achieve their academic and professional goals. I'm also involved in campus initiatives and research that cultivate more inclusive and equitable spaces for learning and working at Harper College.  As a faculty member, the driving force behind my professional and scholarly work is focused on students.
In my English Composition course, I mention that writing is an opportunity to add your voice to conversations about broader issues that impact our lives.  I hope that students develop skills and receive the support they need to meet that call to action. Yet, students face so many obstacles in and outside of the classroom that this call can be a challenge.
One student in my class would meet with me weekly during office hours to discuss his essay topics. As I got to know him, he revealed that he had put his education on hold so he could support those he loved.  He was incredibly brilliant and was finally at a place in his life where he could begin work toward a college degree. Still, he struggled with how a student in their 30s could manage family, home, and work to complete their program of study.
Another student was frequently coming to class late. I knew that he was hardworking, but I could also tell that he was struggling. One day I sat down with him to figure out what was going on. He told me that his car had broken down and he didn't have the money to repair it. He was walking to class. When I asked him where he lived, he said he was walking an hour to class and an hour home after class.
Lastly, I had an opportunity to meet up with a former student. She was studying for a chemistry exam. I knew that she was smart, dedicated, and incredibly hard-working. She was a first-generation student who had the pressure to succeed upon her shoulders. As we spoke, she told me that she had been studying for hours and was still trying to grasp the information. She said that she was an honors student in high school. Now she knows that being an honors student means something different in college.
There are so many more stories about students that inspire our work. These stories are vignettes, pieces of so many of the students that enter the community college classroom — each with a unique story that highlights the need for change.  The work involved in this lexicon project is meaningful for me because this common language can better inform our conversations as advocates for our students. These conversations are opportunities to engage in the work of social justice to ultimately find ways to meet the needs of our diverse learners.
Kathleen Duffy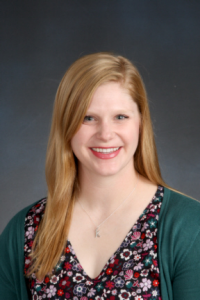 As a history teacher, issues of social justice have always been my passion. Over the course of my teaching career, I have become the Social Studies department utility player teaching everything from US & World History (at varying levels) to AP Economics, Sociology, and Gender Studies. Throughout this journey, student engagement, literacy, equity, and ownership have always been at the front of my teaching philosophy as I have seen students become disengaged in their learning and fall through our system.
As Emmeline Pankhurst said, "deeds, not words," I established an Equity Team at BHS to bring attention to the inequity in our schools. Our work is rooted in helping underrepresented students become more appropriately placed students into desired classes, especially ones of higher rigor and career relevance, as well as having students see themselves represented in the curriculum. Currently, I am pursuing a degree in Educational Leadership to hone my skills and resources to guide students and professionals in this work to overcome the achievement gap.
Why this project?
As a proud product of District 220, I am continually disheartened that the Hispanic students in D220 are not widely represented in the AP/Hrs classes or high-level extracurriculars. They matriculate from a predominantly all-Hispanic elementary school to attend two middle schools and seem to "disappear." This disappearance continues further in the more rigorous courses, competitive sports, and high-level fine arts. This has been a problem my entire time within the district, both as a student and teacher. This is a known issue, however, this work has not been a focus.
Currently, I teach AP World History, and this disparity has become even more glaring as I had no Hispanic or Black students on my roster for the last two years. This holds true for my teaching partner's rosters. To me, this data speaks loudly to our community's achievement gap and our inaction. As 17% of our students are Hispanic, it is improbable that in the AP World History course with 150 students enrolled that none of them are Hispanic. To top off my frustration, for the last three years, one of the Assistant Principals has been partnering with a group called Equal Opportunity Schools (EOS) to combat this achievement gap, but she has been working alone.
With EOS, Barrington should have been enrolling more underrepresented students in higher-level courses. However, she has been fighting the mindsets of teachers and counselors during this process. In addition, there is a lack of awareness regarding higher-level coursework among these underrepresented students and their families. In the last three years, the underrepresented students have been drastically misplaced, which has further added to the unrest and negativity among the key stakeholders.
Parisaw Faye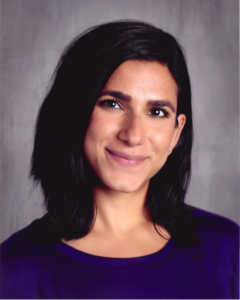 I am currently a school social worker at RMHS in D214. Since I can remember, I have been passionate about closing the gap between minority students and white students seeing that they are disproportionately discrepant when it comes to academic learning. Poverty has an adverse effect on learning, and to bridge gaps, many conversations about equity must happen to foster change. I truly enjoy being part of these conversations and helping provide solutions to make our learning environments more equitable. I am always learning about systems and cannot be any more fortunate to work in a school in which there are many reflections being made.
Why this project?
I am here because I am very passionate about advocating for minority youth through educating and empowering staff, parents, the community, and myself, to help bridge the gap. A concern I have is that I notice our brown population is statistically more likely to be on the D/F list,  receive office disciplinary referrals, and not be enrolled in rigorous classes. Another concern I have is that traditional ways of educating students aren't adhering to our students.
Marianne Fontes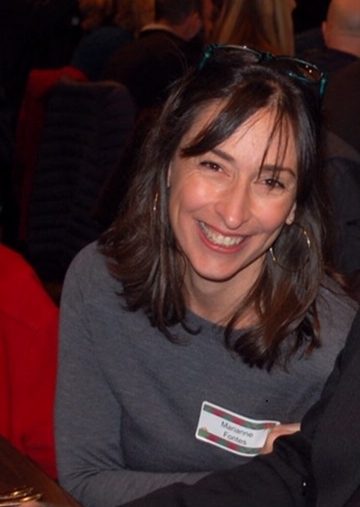 I am currently a full-time English professor at Harper. I am also the Integrative Learning Coordinator. I have been teaching for 25 years, and my experience includes middle school, high school, and community college. I am here because it seems that schools continue to fail the students who are most in need year after year and are so hesitant to do anything different. I mean, how many years can a school review the data that their LatinX students and their low-income students aren't succeeding and do nothing about it? A "good" school would never have an achievement gap between low and non-low-income students. A successful school would not have an achievement gap between ethnic groups. I am here to see how we can encourage schools to make radical changes.
Joanie Gallagher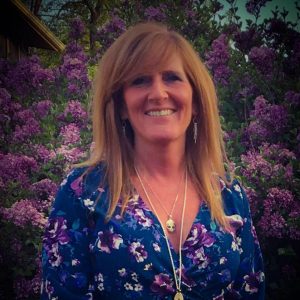 I have been in education for more than thirty years. It has been the absolute joy of my life. I feel lucky to be a part of such a dedicated and selfless profession, and the people I have worked with over the years have also become my family. Currently, I am the Division Head for Math and Science at Rolling Meadows High School.
In recent years, I have recognized a new, foundational layer to my calling—racial equity. My role as an educator is to provide equitable opportunities and meaningful, transformative experiences for students and staff. It is apparent that in our current educational setting, this is not the case. Engaging in courageous conversations about race is an entry point into dismantling the status quo that continually raises some students and suffocates others. This work—interrogation of my complicity on a personal level and constant evaluation of systems and institutional policies and practices on a professional level, using a racial equity lens—is an essential part of making that happen. I am committed to equity work, using my privilege to interrupt white supremacy and white fragility, to build and nurture an anti-racist culture in both my personal and professional spaces. Heart work is hard work. I'm in.
Why this project?
It was the fall of 2014. One of the most potent experiences I've had as the Director of Science occurred during my first semester on the job.
Any teacher who has worked in a large high school understands the enthusiasm, chaos, and urgency that exists during passing periods. Students are desperately seeking to touch base with their best friends, "share" their thoughts on the homework due in the next class, squeeze in a quick bathroom break, and then run to class last minute.
One day, the hallway seemed to fade into the background as one young lady became the sole focus of the passing period. This African American student was walking past the STEM lab window and stopped cold in her tracks. Her head whipped around to focus on what she could see through the glass. She yelled to her friends, "Come here! Quick."
They ran to see what the fuss was about. "Look at that! OMG! Look at what they're doing!" She squealed. "That's so awesome!" The enthusiasm she exuded was palpable, waves of energy radiating down the hall. Her eyes were glued to the activity in the room, her smile was from ear to ear. "I want to be in THAT class! Doesn't that look fun?!" she asked her friends.
And then it happened. In the blink of an eye, her smile disappeared, her shoulders dropped, and her eyes filled with equal parts anger, recognition, and acceptance, "But that's never gonna happen. 'Cuz nobody in there looks like me."
Martinez E-B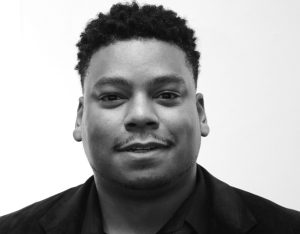 As an arts practitioner, for over a decade and a half, I have been intrigued with the way particular behaviors, beliefs, and values can be absorbed by people without thinking or questioning them. My work has engaged viewers, nationally, as I have attempted to examine those unquestioned things that sometimes move us into a cultural/social/political fog. Life and heart tested by my actions as a boot-to-ground demonstrator, panelist & author for Culturally Responsive Teaching at Kent State University, and lead artist for Case Western Reserve University's Education for Struggle. In the academy, schools, prisons, and streets, I have learned how behaviors, beliefs, and values often hold a deep root in our education system. Currently, as an adjunct instructor in the Art Department at William Rainey Harper College, I have challenged myself to question the often unchallenged behaviors of giving instruction. This examination, most times self-examination, has led me toward this Equity Literacy Project. There is an opportunity in this project that may allow not only for students to be supported and instructed as individual beings with individual needs, but this may also allow instructors to grow beyond any unquestioned approaches they may have in teaching, and like the student, the instructor can grow beyond their individual barriers and perceived limitations. My name is Martinez E-B (I go by E-B), and I am proud to be a part of this project.
Why this project?
I am extremely proud of my role as photo/image curator for this project. Not just proud because it is another notch on the CV, but proud because I was once that student of color who felt displaced in school and treaded on the brink of never returning to further my education post-high school. Proud because I hear studying curriculums, and practices of study while locating imagery to either complement or help look further into these educational developments. Proud that with my art practice, I can take part in actions that may open doors for future students as they learn themselves as students and hopefully grow a healthy interest in their education.
On a very personal level, I've experienced being a black teenage artist who was never offered an art class while placed in Latino/Hispanic classes because no responsible adult/teacher/counselor/administrator ever took the time to learn about the kid who was drawing endlessly or cared to ask him if he was even Latino/Hispanic. So, understanding what it is like to be a product of assumption, I truly support and, again, I am very proud to be a part of a project that offers hope at true student support.
Fernando Gonzalez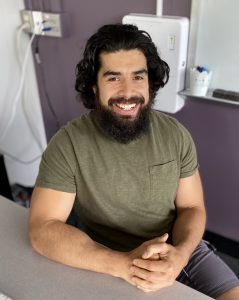 I'm a school counselor at D214. I am committed to college, career, and life readiness for all students. My role is to help close the achievement gap for disadvantaged populations and continue my commitment to social justice at the institutional level. My role as an educator goes beyond the student-counselor relationship. I am a source of social capital for families who might lack those professional networks, hence limiting their access to post-secondary knowledge, opportunity, and educational discourse. In my practice as a school counselor, I am in a constant state of reflexivity, always considering how the personal, political, social, and cultural factors affect the school experience of my students for better or worse.
I specifically target the inclusion of Latinos into the mainstream practices of the school. My goal is to empower students of color to feel a sense of belonging and appreciation. An area of focus of mine is class privilege. I look for ways to raise critical consciousness among my disadvantaged students, to break away from generational poverty and practices that impede upward mobility for them, and to try and change societal practices at the macro level.
Why this project?
As a school counselor, I am in the trenches day in and day out seeing firsthand what some of the issues are that affect students. Rolling Meadows, like all of D214, is a resource-rich school with all the academic opportunities any student could dream of. However, here are several observations I have made during the nine years I have been working in the district, and in my years as a former Wheeling High school student:
A great percentage of Latinos lack that drive, grit, and desire for post-secondary aspirations
I continue to notice a sense of complacency among many students and there is a lack of ambition to better their situation
Many students leave high school and are not college, career, or life-ready
There is a need for representation and visibility of students of color
There is a need for more Latinos in AP, Honors, clubs, sports, organizations
Lack of culturally relevant pedagogy in classroom/curriculum
A disconnect between the connection of race, class, culture, and other forms of stratification.
I understand that a lot of these challenges stem from factors outside the school's control. However, everything is interconnected. As educators committed to social justice, we should focus on putting forth effort and resources to close the achievement gap. I ask, is our role as social justice educators to reproduce inequality or instill social change at the structural level in our buildings?
Matt Hamilton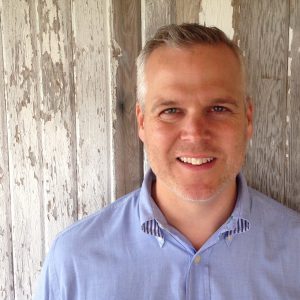 Currently, I am the Teaching & Learning Facilitator and Instructional Coach at Prospect High School. I work with our district offices to implement our two-year new teacher mentoring program and run instructional coaching and professional learning opportunities for our staff at the building level. My purpose for being here comes from my years as a Special Education teacher and witnessing firsthand the need for equity in our learning spaces. I hope to bring back the insight I glean from our work to the Prospect High School staff.
Why this project?
Prospect High School has the nickname "The White Castle" in District 214 due to our racial demographic makeup. I believe that it is an unfair assessment of our student population and it does a disservice to our students of color, however, the name persists. That said, this Equity project provides my Prospect colleagues and me a great opportunity to recognize inequity in the building and, potentially, at the district level and combat it head-on. Our minority students and students of color deserve greater representation and support from us as a staff and I hope to take the knowledge and ideas we generate here back to the Prospect community to implement meaningful change.
Robin James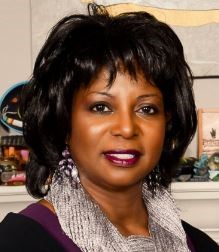 I am Dr. Robin James, an Associate Professor at William Rainey Harper College in Palatine, IL. I teach a wide variety of business and marketing courses within the Business Administration Department. As an instructor, I have taught at both the community college and university levels for over 20 years. As a faculty in an evolving diverse community college environment, it has become apparent to me that there are overt and subtle issues of inequities as it relates to inclusion on our campus today. As an instructor, I see my role and my purpose to bring and build confidence in the 'self-worth' of all students, ensuring that every student feels that they have value and worth in learning and that their thoughts, perspectives, and insights continue not to be overlooked. This causes micro-aggressions on many levels for many groups of students, however, my interest and purpose lie in bringing all students to one playing field of learning.
Why this project?
The issue that I am constantly faced with and constantly aware of is the marginalization of students of color. As a person of color, I understand the hard work that it takes to be recognized, let alone to have a seat at the table. I would like to see more inclusiveness of faculty, administration, and staff across the campus. However, I also understand the need to assimilate and garner a sense of togetherness based on some social or ethnic identity. It is also important that there be more homogeneity in who we are and what we do as a community of oneness.
Dr. April D. Jordan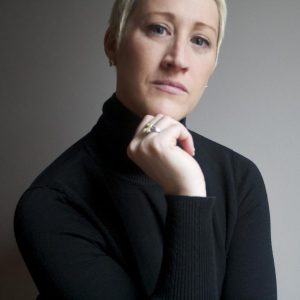 Currently, I am the Assistant Regional Superintendent for the North Cook Intermediate Service Center/Regional Office of Education serving 39 school districts. At the time this project was being developed, I served as the Director of Extended Programs & Staff Professional Development on the Teaching and Learning Team in Barrington District 220. My experiences range from being a United States Peace Corps volunteer in Thailand to a teacher, principal, adjunct instructor, and author. My passion for exploring cultures, the transformative nature of social action, and equity have all led me to the Equity Literacy Project. My hope is that the team's work will continue to help others engage in critical discourse regarding inclusion while building social consciousness in our schools and community so all people are heard and have an opportunity to contribute most fully.
Why this project?
Our students do not always see themselves reflected in the faces of their teachers or administrative staff. Everyone is built on the history, background, and context of their lives. Being able to put diverse, inspiring, and highly effective teachers in our classrooms and schools is invaluable! Not all students are currently able to look around and see themselves as the role models of our schools…this can change, and this should change.
We owe it to all students to provide a safe and caring learning environment. This climate can only exist when staff commits to acknowledging and naming existing micro-aggressions and dissecting personal bias. The evolution of self starts with looking inward. Building social awareness that fosters culturally relevant curriculum, policy, and practice, will aid in reconstructing the architecture of various systems, organizations, and processes that intentionally or unintentionally oppress people.
Kara Kendrick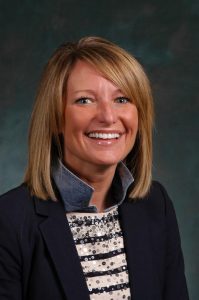 My name is Kara Kendrick.  I am an Associate Principal at Prospect High School.  As the person who oversees student services in my school, I am keenly aware of the struggles of many of our students.  I am reminded daily that it is a moral imperative of school leaders to promote equity in our schools and to give EVERY student the opportunity to find his/her passions in order to go out into the real world and follow their dreams.
Why this project?
The students in my previous position, at the specialized schools in our district, helped me to stay mindful around equity whether it be socioeconomic status, race, culture, or disability.  Their stories were powerful, and they taught me more than I could ever teach them. As I embark on a new role in a new place, I am learning a great deal about similar stories in a very different environment.  It feels as though the minority students (culturally diverse, students with disabilities, etc.) at Prospect High School may not always have a niche. I wonder more than anything how adults are adapting to meet their needs.  Are we equitable around discipline, academic opportunities, and support? Are we placing the value on relationships that we know makes all of the difference? Does every student at Prospect have a trusted adult on whom they can rely?
I am compelled to keep learning about equity…and continuing this conversation…so that I can help change the way students feel…and maybe the way others see.
Lauren Kenny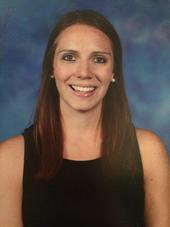 Currently, I am an English Language (EL) Specialist at an elementary school in Barrington CUSD 220 and an adjunct professor in the ESL Endorsement Program at Judson University.  While I have been teaching for 11 years, I have found my true calling of working with our EL students for the past 8 years. Many of my students come from a variety of backgrounds and experiences which can easily be overlooked. I am truly passionate about meeting the needs of all students by providing them with opportunities they might not otherwise experience. I also have a strong desire to work with teachers and students all over the world including areas of extreme poverty; working collaboratively to share and grow together to better education.  My hope is the Equity Literacy Project can help bring awareness to all educators about how their teaching greatly impacts and influences not only the education but the well-being of their students.
Why this project?
One of my biggest concerns is how our district is meeting the needs of our language learners, especially those from diverse backgrounds with varying educational experiences.  I feel our district can be quick to label students as "low" and/or feel the need to screen them for special education services. These students need and deserve the same opportunities for growth and progress just as other students have been given in order to obtain and meet curriculum expectations. In a high-performing district, we are so quick to find "the fix" for our struggling students.  Often, we are ignorant of their educational, family, and cultural background which highly impacts their performance in the classroom. We cannot just "pass" these students along from grade to grade and expect them to be successful if we have not provided the necessary tools and experiences for our students to be successful.
Matt Liberatore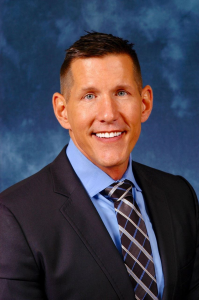 Currently, I am the Director of Professional Learning and Student Services and manage, lead, and vision all of District 214's initiatives related to adult development and learning as well as student service curriculum. My equity work began as a Habitat for Humanity Global Village Leader and experienced global poverty on a world scale. This work is important to me because equity is a large component and humanistic quality tied to the learning process. I feel that my role is important because it is at the crossroads of infusing equity into practice.
Why this project?
I consider the aspect that we have students who are members of our student body that don't see themselves within the school community or being part of the teaching staff. This impacts students' abilities to see themselves as teachers or educators to others or to even see themselves as successful as their fellow students. It is crucial that we create a system or fix the broken systems, and work to create systemic change. This change should reflect an environment where anything and all is possible.
Jalen Little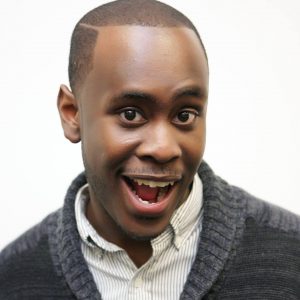 I am an Admissions Specialist at Harper College. I have a passion for empowering students to achieve the best version of themselves in education and beyond. I am dedicated to fostering a welcoming environment that is conducive to growth, reflection, and progression. My purpose for participating is rooted in gathering more information regarding equity and utilizing this information to enhance the lives of others and myself.
Why this project?
Each day, I meet with new students who bring with them a background just as diverse as they are. As I've had the time to reflect on the commonalities between these separate meetings, I've identified some trends which have appeared on my radar while meeting with students, such as:
Lack of knowledge and information for student success
Disinterest in selecting a career path
Concern for financial options
Delayed response to college preparedness.
I believe that once these individual components are addressed and met with strategy and solution, we will begin to see more growth and success in our students who come to Harper, who may not have had the opportunity to previously discuss in detail what a community college is designed for and how it could benefit them tremendously towards their growth and passion.
DuBoi McCarty
"The lack of Social Justice leads to a broken and sad world."
Lauren von Schaumburg, Diversity 101 student Spring 2013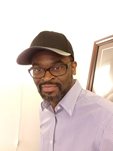 I am DuBoi McCarty, Faculty Counselor/Associate Professor at  Harper College in Palatine, Illinois. My responsibilities include serving students via the use of both personal as well as academic counseling. In addition, I teach three courses at Harper (Exploring Diversity in the United States, Humanistic Psychology, and First-Year Experience).
I also serve as a co-coordinator of the Summer Scholars Bridge Program, which is designed to provide support to recent high school graduates who did not place into college-level math or English class. I have presented on topics of multicultural education for Law Enforcement officials, corporate employee resource groups, sororities, college coaches and faculty, tutoring centers, high school clubs, church groups, community centers, and at regional and national conferences.
I hold a Bachelor's degree in Psychology and a Master's degree in Counseling. I am currently pursuing a doctoral degree in Adult and Higher Education from Northern Illinois University. I am a long-time Chicago Bulls fan and I enjoy public service, movies, music, comedy, and spending time with my family and friends.
Pardess Mitchell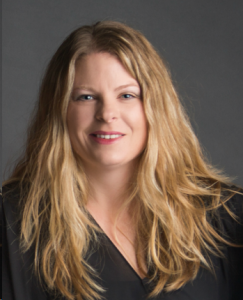 I am an Associate Professor at Harper College. I teach in the Kinesiology and Health Education Department and teach the Health Education classes. I have been at Harper College for ten years. Before coming to Harper College, I was a middle school health teacher for 8 years. My interest in this project stems from my own experience with discrimination. Additionally, I want to be able to address these inequities in my classroom and enlighten my students. Lastly, I want to be more aware of my own biases (both seen and unseen) to create a learning environment that is welcoming and equitable.
Why this project?
I am excited to be on this project. I have been in the field of education for almost 20 years. I am interested in this project to better understand equity issues in my community and my workplace. Additionally, I am excited to create a living document to help others better understand the issues of equity and have a resource that can help them.
As a Human Sexuality instructor, many of the experiences I have witnessed among my students have been related to gender and sexuality. I am pleased to see that levels of inclusivity have been increasing, but I still think we have a ways to go.
Justin Onayemi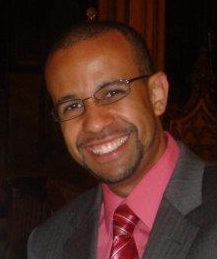 My name is Justin Onayemi, and I am an Assistant Principal at Hoffman Estates High School.  I have been an educator for 11 years–teacher, dean, assistant principal–because I enjoy working with and for students, to help them work towards a more positive future.  The longer that I have been in education, the more I have realized that everyone has a story, and some of those stories have put young people in positions that are not optimal for success.  I am hoping that my participation in the Equity Literacy Project will allow me to share my experiences and thoughts, while also allowing me to learn from all of the other educators here, the methods and mindsets that will help me improve in the ever-challenging task of improving life trajectories.
Why this project?
Being a part of the Equity Literacy Project excites me greatly!  When given time to write a narrative during the last session, my mind would not focus; instead, ideas, anecdotes, proverbs, disturbing patterns, and stories all rushed out of my head.  Below is some of that splattering–in varying amounts of detail:
One of the key issues that I am passionate about in relation to equity is the disproportionate number of referrals, behavioral consequences, and suspensions for low SES students and ethnic minorities.
WE (THE SYSTEM) at the VERY LEAST are passively maintaining the current inequities in education.  The less we audit our thinking and our systems, the more likely that our involvement moves from passive to active.
Inequity in hiring practices in education is symptomatic and emblematic of the system of inequity that has long been established in our country.
Implicit bias (which in my mind is actually oftentimes explicit) must be identified and ACTIVELY combatted if we hope to bring about meaningful change to our education system.

Ex: Who are the students whose subs leave notes about when the teacher returns?
What does disrespect look like and sound like?

I have begun to informally study this through meaningful dialogue with students.
I have discussed the concept of code-switching with students, in particular, students of color, many times in the past.  I discussed the concept with our administrative team, as one that we need to help students better grasp. I then heard a white colleague say it, and I immediately saw another, more painful/sinister, side of the concept.  Why should they have to assimilate??? If students are not learning from the way we teach, we should be teaching the way that they learn.
Famous equity vs. equality graphic has some issues that imply the issues at play are inherent in the students, rather than in our system.  Showing the characters at different heights implies a lesser status that is out of the control of the individual. It seems as though the "shorter" individuals need us as heroes to uplift them.  In actuality, we should consider the individuals as the same height and recognize that OUR SYSTEM is what creates and propagates an uneven ground or perhaps a lopsided fence/barrier.
Proverbs/sayings

"If you aren't at the table, you're probably on the menu."

Advocacy is hard for the oppressed; how are their voices heard?

"Born on third base, and you thought you hit a triple."

Speaks to unchecked/unrecognized privilege

"Books on hunting will read very differently when lions learn how to write."
"Tackling an issue as big as equity is like a mosquito at a nudist colony—where do you begin?"
Young black students are not seen as children.
Oppression is actually the topic of focus because it removes the specification that is not necessary for understanding power dynamics.
My introduction to "District Leaders" as Dean.
"Roller-coaster analogy" for readiness.  This begins with starting Kindergarten, but there are smaller examples of this in almost every classroom when teachers pre-determine every aspect of "student learning."
For those who do not want to,/cannot understand or accept white privilege–have them live or let them imagine living in a wheelchair for a week.  That would probably help them realize privileges that they take for granted about their "natural" abilities.
Jennifer Prowell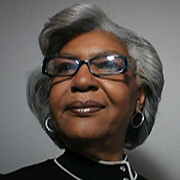 I am a Registration Assistant at William Rainey Harper College, and not only do I work with diverse students but diverse colleagues as well.  Recognizing the importance of an open, civil, welcoming environment where students, faculty, and associates feel their individual viewpoints are valued and respected contributes to a more equitable representation of our global community.  Promoting open communication whether written or verbal from students, faculty, staff, and administrators cultivates a positive culture that develops equity, inclusion, and dignity. My personal belief is that each member of an institution has a responsibility to dismantle barriers to fair and ethical behavior that creates socio-economic opportunities for the greater community, society, and the world.
Why this project?
Integrity is the internal core value of an individual where relationships and practices are based on trust.  Respect is where interactions add to the dignity of ourselves, our relationships with others, and our institutions.  Providing expert professional services to students, customers, co-workers, and employers ensure the production of innovative, efficient, and successful outcomes.
Maintaining a positive attitude, willingness to work, and soliciting feedback input from co-workers, employers, students, and school constituents assist in the decision-making process that promotes an equitable environment.  Each individual is responsible for the health, well-being, and survival of their institution's constituents. The need for people with high ethical morals, civility, and integrity is essential to putting others' needs before their own personal gain in any institution.  Today, now more than ever, we need people who are forward-thinking and willing to make difficult decisions for the greater good.
Each member of an institution has a responsibility to act when corruption, bias, discrimination, or any action that creates inefficiency and inequality is recognized that could cause harm to individuals, groups, or entire constituencies.  We must begin to take individual responsibility and think in more strategic ways that promote sustainability for our future generations. This can only be accomplished through truth and transparency not only in educational institutions but in all our institutions and organizations.
Although, not an educator, this project is important because I have worked in the corporate world for over 40 years and have not only experienced institutionalized racism but have seen the oppressive devastation it has caused in our communities.  I have only been in the world of academia for a short period but have witnessed how the influence of subtle biases and prejudices whether conscious or unconscious can impede the progress of intelligent, enthusiastic minds ready to learn and eager to contribute turn into hostility and resentment as a result of unfair or perceived prejudicial treatment.
You ask, what do I mean by perceived unfair treatment?  Often times students are not fully listened to when they speak.  Full circumstances are never quite heard or understood. Problems go unsolved or unrecognized because faculty or staff that have been doing their jobs for 25 or more years feel they already know what is going to be said or aren't willing to listen to extenuating circumstances and advise students these are the policies and regulations and have prejudged or stereotyped the situation by previous negative experiences.  Success is literally impeded and the students are hurt financially or academically; they become discouraged, give up, and are prevented from completing their education.
The terms that have been coined "Equity and Inclusion" but my grandmother taught me that they were called, "Civility and Respect."  When an institution or organization has a true culture of integrity and respect, each member of the institution is given an opportunity to express their diverse views and opinions that contribute to the institution's success and creates a socioeconomic opportunity for all.
Heidi Rockwell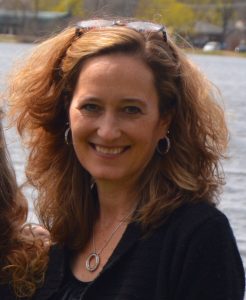 I am a National Board Certified teacher of  English and Social Studies at Barrington High School. I'm in my 21st year of teaching and in my 8th year serving as a district Mentor for those teachers pursuing their National Board Certification. I'm interested in broadening my understanding of policies and practices that seek to correct the inequities of opportunity, support, and engagement that too many of our students experience. I'd like to be better equipped to recognize my own biases, to correct my practices, and to build a more inclusive environment not just in my classroom but in the larger school community through additional staff training, more meaningful follow-through with our policies, and richer opportunities for all students regardless of race, color, creed, orientation, or academic needs.
Why this project?
Our school is attempting to address the marginalization of our various student groups, but I'm concerned that the goodwill of our policies does not always match the practices within the classrooms. For example, we're condensing academic classes to ensure greater access to rigorous academics, but are we really providing the necessary long-term support – emotional, social, or academic – in ways that are meaningful to the students themselves? Are we providing adequate training for teachers to address the diverse and often competing needs of students within the same class? I'm not so sure that we are. To say we're differentiating our curriculum and providing resources outside the classroom does not mean the students are accessing those supports in meaningful ways. How do we as teachers and club sponsors create a greater sense of community that models and encourages students to engage and invest together in the learning process? What opportunities are we providing those students who haven't had equal access to enrichment activities outside the classroom – activities that enhance and broaden one's understanding and awareness of the local, national, and global communities of which they are a member?
During my tenure as a teacher, I've sponsored numerous student clubs such as Global Impact, National Honor Society, Sophomore Class Board, COLTS Leadership, and Book Club in part because I think a student's classroom experiences are enhanced and strengthened through meaningful engagement and participation in extracurricular activities. But more often than not, those activities foster segregation rather than inclusivity, thereby reinforcing the inequities present not just in the classroom but in our school community as a whole. How do we ensure that more students have access to extracurricular activities, especially those students of poverty or whose minority group is not equally represented in the clubs? If students are to feel a part of the larger community and believe that their voices are valued, they need opportunities to be active members and leaders whose participation and perspectives are recognized as essential to the well-being and success of our schools.
Joe Scrima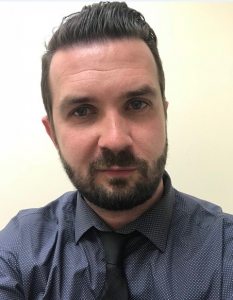 I am the Testing Center Manager at Harper College and have been in that role since 2014. Prior to that, I was in various other student-facing positions throughout the college. It was during that time that I grew a passion for working with students and helping to eliminate the barriers that they face while transitioning to higher education. That passion culminated for me in 2018, when I was accepted into Harper's Social Justice Leadership program. Through that program, I've worked to find ways to infuse social justice and equity into the campus environment. To me, it's far too easy for our students to become discouraged, feel lost, or feel no sense of belonging at all in the climate we create, and that needs to change. My hope is that through projects like the Equity Literacy Project and others, we build a better environment for our students to thrive.
Why this project?
I'm passionate about working on a collaborative definition and understanding of social justice and equity that extends from the local high schools into Harper College. These are concepts that must be embedded in the very fabric of how we provide education to our students. It's hard work and can come with uncomfortable conversations but it's our obligation to strive for it. I'm excited to further my understanding of these concepts and find ways to be able to impact others as well.
Monica Shirley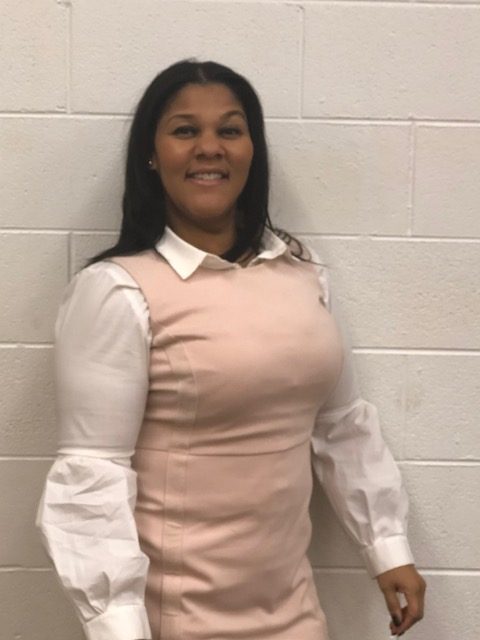 My role as an educator is to provide my students with opportunities. I believe that it is my job to serve as a facilitator and aid them in the process of discovering what they like, what interests them, and where their passions lie. I am also charged with exposing my students to new concepts and helping them to make real-world connections with those concepts. All of that being said, none of that can happen if a student does not feel comfortable in my class or my institution. As a former underrepresented student and a current underrepresented faculty member, I understand how exhausting, how defeating it is to simply exist in a world where you are considered "othered." I understand firsthand what it feels like to have to fight every day to prove that you belong in a place where you've already earned the right to occupy. Lastly, I understand how these feelings can silence you. This project is important to me because of my own experiences because there were people who invested the time in me to support me and to essentially give me my voice back when bias, privilege, and simplistic thinking had stripped it from me. It is my hope that I can provide this same support to my students who are experiencing similar situations.
Nicole Stoltz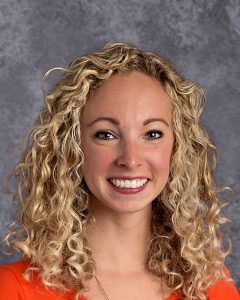 I have been an English Teacher at Prospect High School for the past 11 years. I am also the yearbook adviser, Best Friends Club Sponsor, Life of a Knight Sponsor, and Orchesis Assistant Director, and I am grateful for the opportunity to work with a variety of students through these very different worlds. As an educator who wears many hats, it is my job to enlighten students by opening their eyes, minds, and hearts to things that will make them well-rounded individuals. My purpose for being here is not just to provide my students with information, but to guide them to explore and think on their own and outside of the box in a safe environment where they know they will always be supported no matter their gender, sexual orientation, ethnicity, and/or beliefs.
Why this project?
At Prospect, I am concerned about the success rate and self-worth of our minority students trapped/stuck in our skills-level track. Students from some racial and ethnic minority backgrounds tend to be more likely disproportionately placed in special education programs and classes because they may be unserved or receive services that do not meet their needs, they may be misclassified or inappropriately labeled, and their placement in special education classes may be based on a language barrier since students are not assessed in their L1 (native language) on their entrance exams. Reducing disproportionate representation is a high priority for both myself and our administrators; we truly believe it is important for us to provide these students with opportunities to explore their interests and develop their passions at their appropriate level.
Kelly Taylor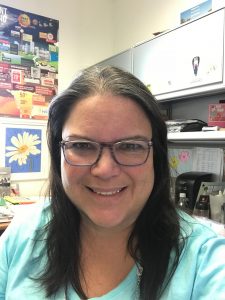 HI!  I'm a full-time associate professor at Harper College in the Graphic Arts Technology Department in the Career Programs Division.  While I have taught at Harper for 10 years full-time, I also did 3 years as an adjunct. Prior to that, I've taught in the technical college programs in IL, as well as adjunct faculty in other local community colleges.  I taught high school for 3 years in the tech-ed program. I am passionate about graphics, crafts, and photography – as well as my family. My twin girls are 11 years old and I have a 14-year-old daughter as well. One of my 11-year-olds is on the "autism" spectrum.  She also has sensory disorders. Because of this, my direction in the classroom is to involve all students from all walks of earth. I don't feel that one way of learning/assessment is appropriate for most! I try to mix it up, continually changing the way I do things in the classroom. Becoming more aware of our students and community, helps me to do this – creating equity.
Mason Vernon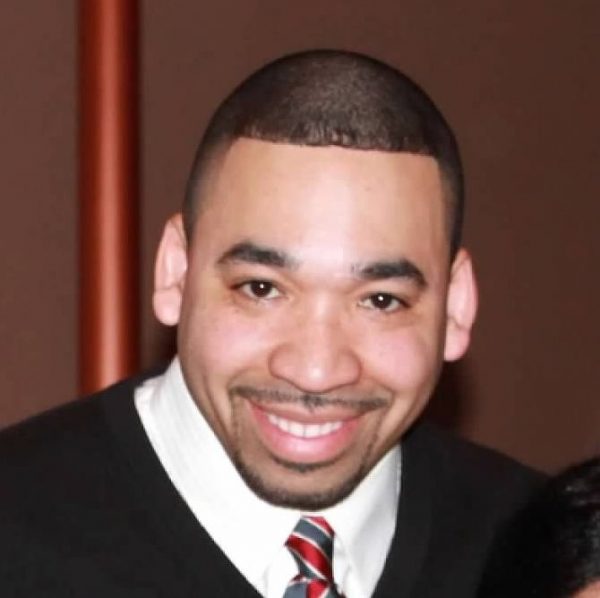 I am a Physical Education teacher at John Hersey High School. Throughout my years in education, I have been able to ingratiate myself into the school system as well as the community that surrounds it. At this time, I feel it pertinent that Equity Literacy is at the forefront of our educational values in efforts to create practices that affect both School and Community moving forward. As an African American male in education, I continue to learn the vital role equitable practices play in developing our youth (especially of color) for the future.
Why this project?
I remember passing him in the locker room. "It's because I'm BLACK!" He was pacing back and forth. I could tell something was bothering him. I approached and asked him what was wrong. He proceeded to tell me that his teacher questioned him on the legitimacy of a pass that he presented to him upon arriving late to class. What bothered him most was the way the teacher badgered him in front of the class. Demeaning him with a sarcastic tone, as if he were none the wiser. But this wasn't the first time it's happened. This was just the time that he finally broke and wasn't able to take it anymore.
Whether the teacher had no intention of berating the student or not, perception is reality. No student should feel this way in an educational setting. Equity Literacy can be the tool that provides the path forward for students and teachers alike.
Stephanie Whalen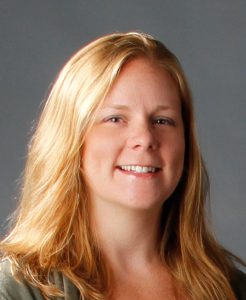 As a community college faculty member, I have taught developmental English and college success courses for many years and currently serve as Chair of the Academy for Teaching Excellence at Harper College. I believe that Equity is something that we build capacity for through intentional experiences over time as individuals, groups, and institutions. In ninth grade, I moved from a rural, monocultural setting in New York to a suburban area of Chicago that was a port of entry to the United States for people from over 30 countries, which allowed me to learn to love and appreciate a broad variety of cultures and perspectives. However, it wasn't until I took my first courses on race and cultural relations in the US from my first African American professors in college that I began to see our society from a completely different lens and have wanted to continue this growth. I find purpose in working with others to provide opportunities for educators and students to engage in their journeys and increase our capacity to make our schools places where all feel they belong, develop sociopolitical awareness, and are empowered to work toward an equitable and just society.
Why this project?
It wasn't until college that I had my first class on the history of race and cultural relations, which was also my first experience being taught by a person of color. In sharing his experience of being pulled over in Champaign-Urbana by the police for being a Black man driving a luxury car, Dr. James D. Anderson assumed that everyone in his Education Policy Studies course understood this as a regular inconvenience of "driving while Black" in a Midwestern town. I was certainly disturbed to hear about this harassment of my professor, so I asked him, "Dr. Anderson, why don't you write a letter to the police department and explain what happened?"  He turned his head towards the side, let out an amused chuckle and then let the class, largely students of color who understood, pause to reflect on the naïve, though earnest question from the undergrad with the befuddled blue eyes. It was hard for me to relate to the indignities Dr. Anderson had been suffering when all my experiences with police officers had been supportive and friendly. I was in disbelief.
That class was just the beginning; my critical consciousness was unfolding as our system's failures were becoming apparent to me through a multitude of other narratives, articles, videos, and discussions about oppressive ideologies and structures perpetuating larger inequalities and human suffering. I remember listening to Dr. Anderson describe long hours picking tomatoes for five cents a basket, learning about restaurants and car rental companies being found to have discriminatory practices, and discovering the long history of what I was taught was called institutionalized racism—a term Dr. Anderson told us was coined by Stokely Carmichael, a leader in the Civil Rights Movement of the 1960s. He showed us the PBS Eyes on the Prize series, and I was shocked to learn that the leader of the Black Panther Party, Fred Hampton, was murdered in his bed during a police raid (Hampton, Vecchione, Fayer, Else, & Bond, 1992). Dr. Anderson even brought in author and historian James Loewen, author of Lies My Teacher Told Me, to give us the counter-narrative to much of what we had learned about our nation. Both white students and students of color were becoming meaningfully engaged in our education and in our society by developing critical lenses. We continued to ask questions. I am still asking questions. But it only started because I had the experience of seeing through the lens of someone with a very different experience than mine and exposure to curriculum that had been absent in my history classes up to that point.
There is so much we can do to provide enriching and inclusive educational experiences for all students. For example, we need to start rethinking policies at all grade levels such as rewarding students in the high schools for good grades and attendance with open campus lunch without considering how that might affect students on free and reduced lunch. We may need to reconsider giving scholarships to students who are college-ready but not those who need developmental coursework, who often have fewer resources to begin with. I think we have to face that school isn't an inclusive and safe place for many students. How do we prevent institutional exclusion of historically marginalized populations when we as teachers have yet to break free from the ways we were socialized in culturally hegemonic schools ourselves? I see that we have much room to improve our school structures, policies, pedagogies, and our own awareness so that we can continue working toward equity in all that we do.
Tim Wolowiec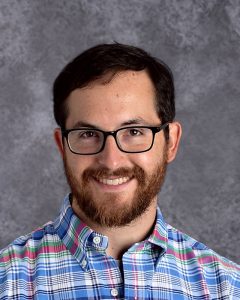 I have been a Special Education teacher at Prospect for the past five years. Because of my experience, and having been involved with students with special needs for my entire life, I believe a greater emphasis on equity is the missing link in truly unlocking the next-level positive culture of our building. Specifically, I am here because of an intrinsic interest in being a resource for our minority students' success and growth. I hope to gain applicable knowledge and strategies to engage with and foster success in our minority students.
Why this project?
I am concerned, specifically, about the minority segment of our population at Prospect and their perceived "fit" within our school's culture, their academic ability versus academic placement, and the role both play in their affective outlook. Our minority students, due to a language barrier, being under-supported, or other reasons, perform lower academically and exhibit a higher level of tardy and cut classes than other ethnicities. As a result, there is a true need to listen to, connect with, and build up our students from ethnic and racial minorities.
This project presents a truly exciting opportunity to build connections with underrepresented students in the Prospect community. Connecting with our minority students and communicating their individual value has the potential to provide a powerful stimulus for growth at Prospect and beyond.